Boost your career with a unique mix of technology and business!
This master's program – delivered entirely in English – prepares future professionals and researchers with an advanced scientific and technological education together with a unique hands-on experience in technological innovation and entrepreneurship. We are truly international, with only about 20-25% of French students. Other students from the previous years came from Algeria, Bangladesh, Bosnia Herzegovina, Brazil, Burkina Faso, Burundi, China, Egypt, Ethiopia, Germany, India, Iran, Kenya, Mexico, Morocco, Nepal, Pakistan, Romania, Russia, Spain, Sri Lanka, the Netherlands, Tunisia, United Kingdom, Vietnam...
NEW: Starting from September 2019, this program has been renamed as Cloud and Network Infrastructures.
Highlights
Excellence in Cloud Computing technology
Advanced scientific and technological courses from the best professors and researchers in Europe.
Cloud computing practical labs make intensive use of the French Grid'5000 testbed (8 sites across France, 1000 servers, 10,000 cores).
Technological innovation and entrepreneurship
Unique integrated hands-on education covering all aspects of technological innovation and new business creation in ICT.
Integration week and summer school program in innovation and entrepreneurship over Europe.
A unique network of European universities, research labs and companies
Internships in major European companies and research labs: Alcatel Lucent, Deutsche Telekom, Ericsson, Nokia, Orange, SAP, Siemens, INRIA, Fraunhofer, SICS, VTT, etc.
Privileged access to the EIT Digital community.
Cloud Computing
CLOUD Computing and Services include many hot topics such as big data analytics, scalable mobile applications and services and online social networks. These technologies are now present in a broad range of devices and systems ranging from smartphones to data centers. New scientific and technological developments in this area create considerable industry demand for engineers who can design software systems utilizing cloud technologies.
This Master program provides students with state-of-the-art knowledge of the field, develops their practical skills and enhances their ability to adapt to the future developments of science and technology. Students will deeply understand large-scale distributed systems, be able to design and construct such systems and services, and become key players to transform technology into innovations, new products and services.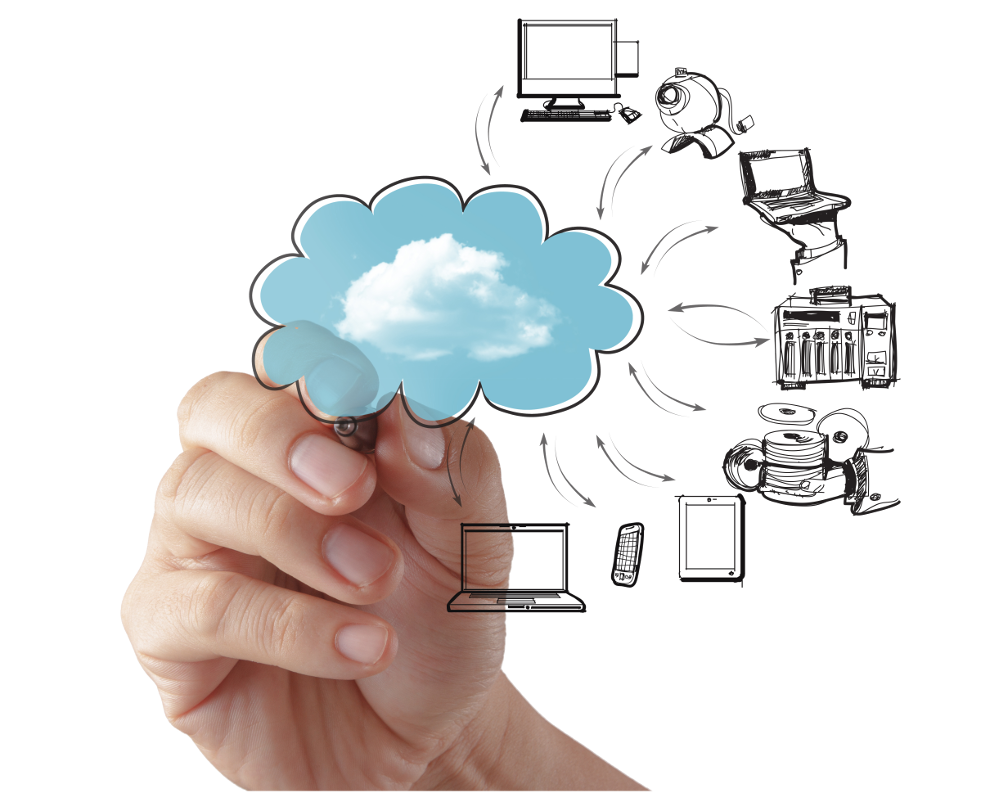 Innovation & Entrepreneurship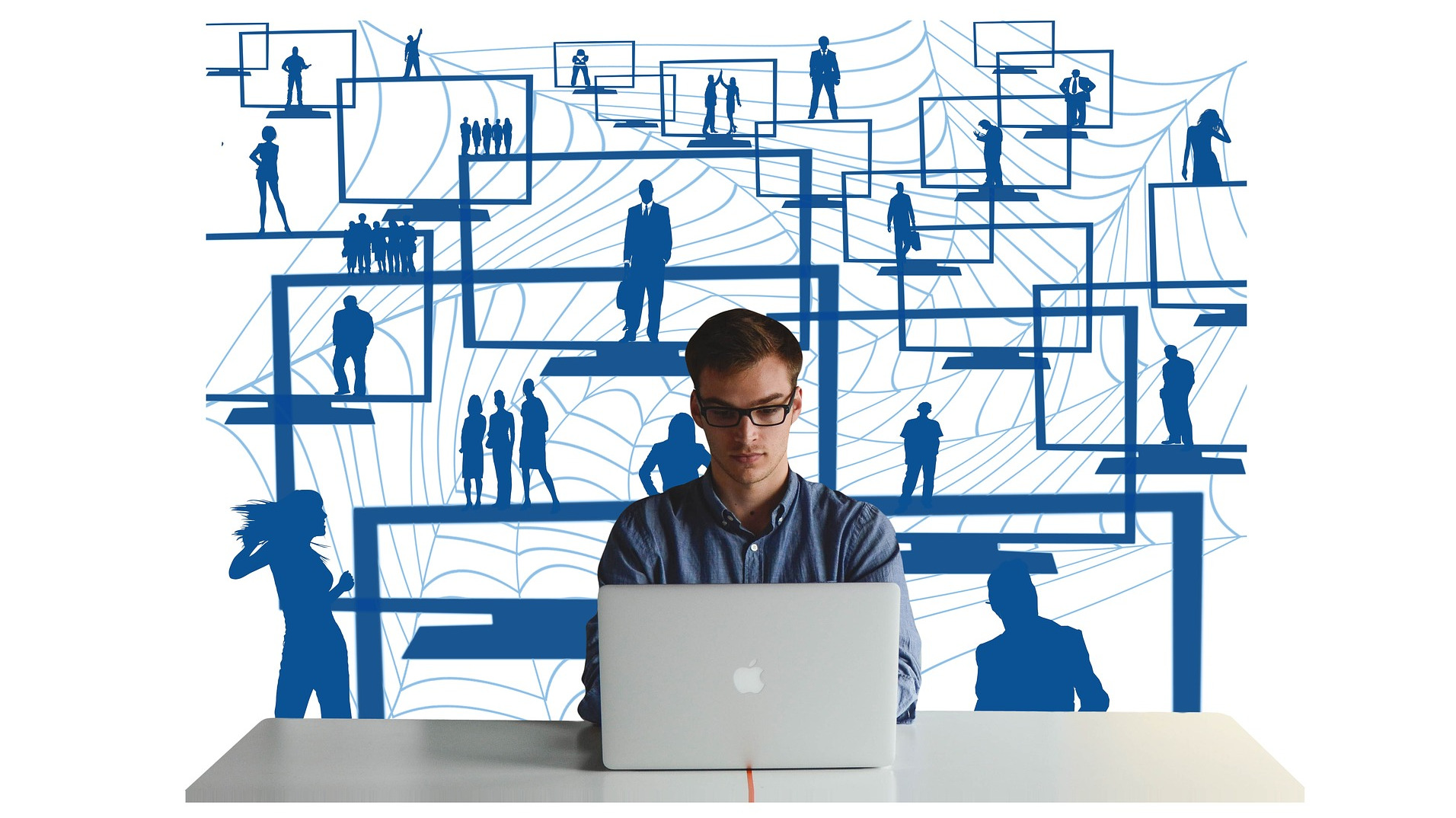 THIS program ideally prepares students to spot opportunities for new high-tech products and successfully bring them to the market. A course on the fundamentals of Innovation and Entrepreneurship, the Business Development Labs and a Summer School program are vital parts of this module. The EIT Center in Rennes also organizes frequent meetings with entrepreneurs and industry professionals.
Rennes
RENNES is the 2nd-largest digital hub in France and the largest education and research center in the West of France. It was recently named the #1 French city for expats. With over 60,000 students on a population of 250,000, Rennes is a peaceful yet vibrant city. It is also an internationally-recognized high-tech R&D center in cloud computing, networks and media.
The University of Rennes 1 offers internationally-acknowledged master and doctoral degrees in ICT, a business school and a faculty of economics, which make it a perfect place for ICT innovation. Its campus is ideally located next to major industrial R&D centers (Orange, Alcatel-Lucent, Technicolor, Thales, Canon, Thomson etc.), over 300 SMEs, start-up incubators, etc. Professors conduct world-leading research at INRIA/IRISA, the largest research lab in ICT in France with 750 researchers and staff members.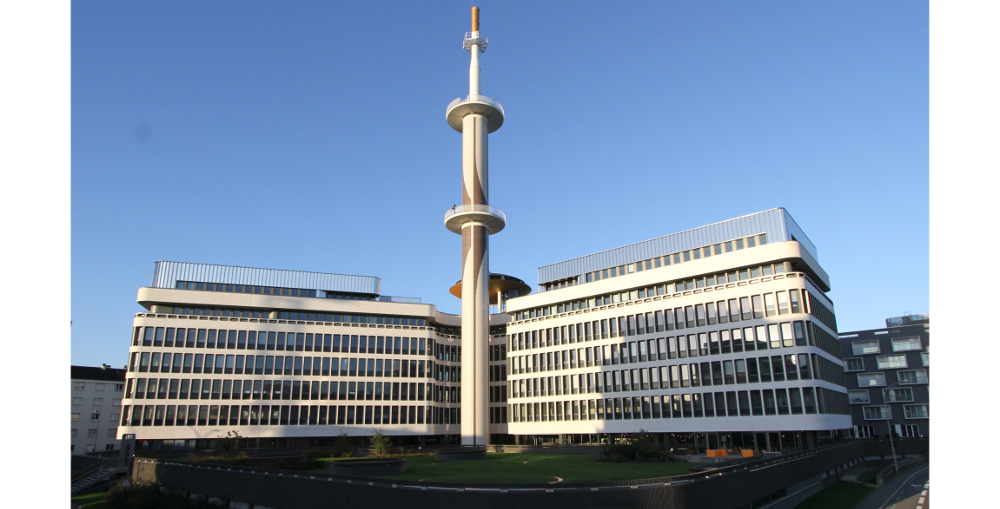 Course Program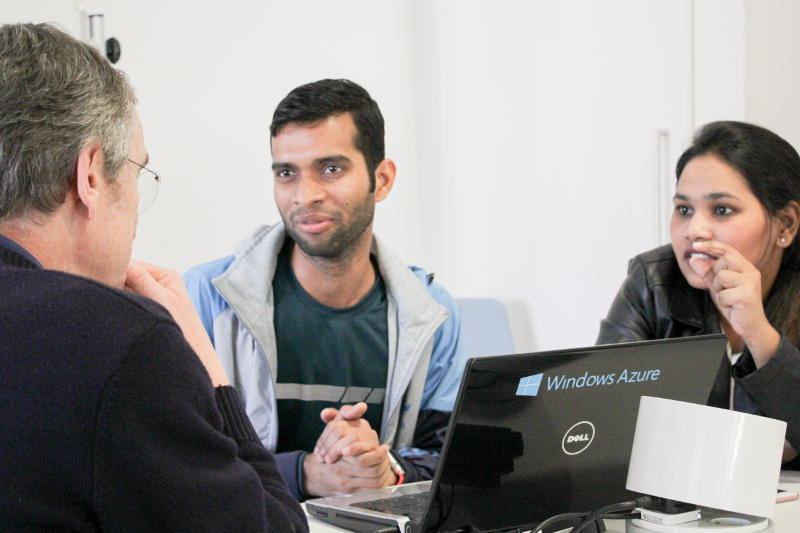 First-year courses
Cloud and service technologies
Big data storage and processing infrastructures
Networking, from services to protocols
Distributed systems
Parallel programming
Performance evaluation and safety analysis
Operating systems
Object-oriented software design
Innovation and entrepreneurship
Knowledge and intangible assets management
Business development lab
Second-year courses
Advanced cloud computing infrastructures
Smart city services
Scalable network infrastructures for optimized service delivery
Models and algorithms for distributed systems and softwares
Individual cloud computing project
Data mining and visualization
Making data speak: advanced probabilistic data analysis and modeling
The art of domain-specific languages: let's hack our own languages!
Advanced wireless networks: 5G and beyond
Performance evaluation using queuing networks
Innovation and entrepreneurship study
Master thesis
Career Prospects
A
CCORDING to LinkedIn,
"Cloud and Distributed Computing" is currently the #1 skill that can get you hired
. It is therefore no surprise that our alumni find exciting jobs easily in large international high-tech companies, SMEs and startups, or in research laboratories. Thanks to their multidisciplinary technical+business training, our graduates are able to access jobs connecting technology, markets and usages to:
Lead or contribute to technological innovation projects and new ventures;
Reach management positions, thanks to a global perspective on complex technological systems, including their business aspects;
Pursue a career in research, after completing a PhD.
Tracks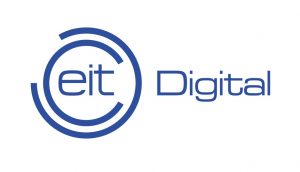 The
EIT Digital master school
is a joint initiative by leading universities in Europe. Students from this program will spend their two study years in two different European universities. They will receive a double master degree as well as an EIT Digital certificate, documenting the specific EIT Digital learning outcomes. The universities participating in this program are
Université de Rennes
,
Aalto
,
KTH
.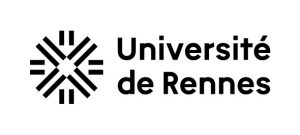 The Cloud Computing and Services program of
University of Rennes 1
is a two-year program located in Rennes, France. Students will follow exactly the same set of courses as students from the EIT Digital master school, except that they will spend their two study years in Rennes. They will receive a Master degree in Cloud Computing and Services from the University of Rennes 1.
For a detailed comparison between the two tracks:  Click here!
Tuition Fees & Scholarships
For detailed information about tuition fees and available scholarships: Click here!
Applications
Track

EIT Digital master school

Rennes 1 University

Concerned candidates

All

Residents of Algeria, Argentina, Benin, Brazil, Burkina Faso, Cameroon, Chile, China, Colombia, Comoros, Congo Brazzaville, Egypt, Gabon, Guinea, India, Indonesia, Iran, Ivory Coast, Japan, Lebanon, Madagascar, Mali, Morocco, Mauritius, Mauritania, Mexico, Peru, Russia, Senegal, South Korea, Taiwan, Togo, Tunisia, Turkey, United States, or Vietnam.

Residents of all other countries

Deadlines

Applications opens on February 8th 2023 and closes on April 11th 2023.

Applications are typically open from November with a deadline at the end of February.

Applications are typically open from mid-April with a deadline at the end of May.

Link

Apply

The site is unfortunately in French but

this guide

(slightly outdated) may prove useful to navigate the application system.